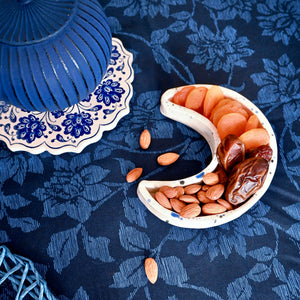 Feature a bit of traditional Palestinian art as part of your daily life. Our culture, after all, is part of our resistance.
DESCRIPTION
Watan is pleased to present a limited stock of ceramics as part of our Ramadan capsule!
DETAILS
Dimensions about Available in mini dish and bowl.
Each piece is handmade, glazed, and fired in Chicago.