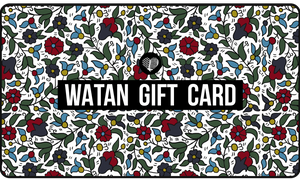 10% DONATION: MORE THAN A BANDAGE SOLUTION
Watan is committed to critically thinking about the way we allocate donations from our work. We firmly believe that the best solution is to multiply work for Palestine and its intersections. This means expanding beyond simple donation to charitable organizations. While we do donate to amazing organizations like Palestine Children's Relief Fund and UNRWA, Watan aims to diversify the kinds of projects we support. We have donated to everything from documentary projects to anti-surveillance work, from student activism to domestic and international legal advocacy, from refugee empowerment to graduate student delegations to Palestine, and more. We think about what it means to invest in long-term, strategic work.
NGOs will not save us -- radical, imaginative, and love-filled political work to imagine a liberated world will. We cannot create a world like that alone, so we're going to support those who are doing the work to do just that.
Our Locations
WATAN AMMAN
TAHER AL JUQQAH ST 32
AMMAN, JORDAN
HOURS
SATURDAY - THURSDAY
11:00 AM - 8:00 PM
GET DIRECTIONS
WATAN CHICAGO
7710 W 159TH ST
ORLAND PARK, IL 60462
HOURS
WEDNESDAY - FRIDAY
1:00 PM - 6:00 PM
GET DIRECTIONS