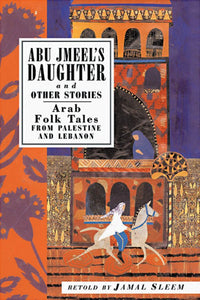 DESCRIPTION
Watan offers a curated selection of used Palestinian books, ranging from works of non-fiction to prose, poetry to novels, and more. This offering is an extension of our Palestinian Women's Library (available for free use at our Orland Park location).
DETAILS
These 27 traditional folk stories were written down, shortly before her death, by Jamal Sleem Nuweihed, who had recounted them to the children of her extended family over many years.
Authentically Arab in their themes, yet timelessly universal, they are sometimes magical, sometimes naturalistic, and combine a wealth of vivid detail with elements of pathos and humor. Translated by family members of various generations, then expertly edited, the book is a precious store of the kind of tale endlessly cherished but in danger of disappearing.
BOOK CONDITION: NEW