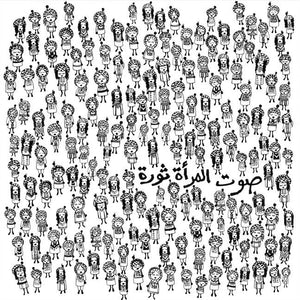 DESCRIPTION
High-resolution print of an original hand-drawn piece. Various womxn populate this "revolution", each wearing a kuffiyeh and thobe (each with designs drawn from real-life thwab from all over Palestine).
This piece was made with the intention of commemorating the countless womxn in the Palestinian movement for freedom. This movement would not be where it is without the foundational and essential work of the womxn. This is meant as some sort of thanks for all the thankless work womxn do, work that is critical to moving forward. The Arabic text translates to: "A woman's voice is a revolution".
DETAILS
Dimensions of this piece are about 20 inches x 20 inches.
Perfect for your college dorm, home, or office.