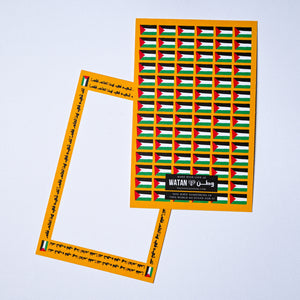 DESCRIPTION
Cards feature an original Watan illustration of Palestinian flags. The note side is framed with an Arabic phrase by Ghassan Kanafani: "You have something in this world, so stand for it."
DETAILS
Measures about 3.5 x 5.5 inches in dimension. Printed on heavy cardstock paper.
Each set comes as a set of 10.