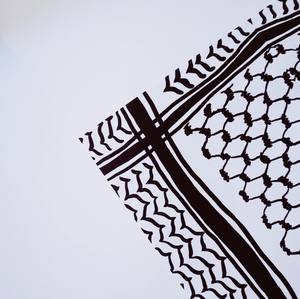 DESCRIPTION
Watan presents our first design for gift wrapping paper! Feature a bit of traditional Palestinian art as part of your everyday life.
This gift wrap features a Watan illustration of our black and white kuffiyeh (or hatta, shmegh, keffiyeh) pattern.
DETAILS
Measures to be about 18 x 24 inches.
Comes in a set of 3.