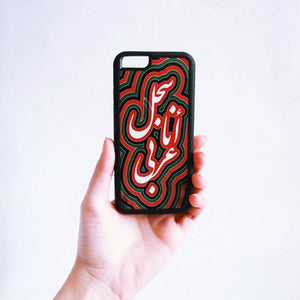 DESCRIPTION
Watan is proud to present our third batch of Palestinian phone cases!
I wanted to create a piece using this famed quote by Palestinian poet, Mahmoud Darwish: "Record! I am an Arab!" from his poem "Identity Card". The transliteration for this piece is: "Sajjil ana 3arabi".
To read the poem (in both Arabic and English), check this link out: http://www.barghouti.com/poets/darwish/bitaqa.asp.
DETAILS
Made with a special heat technique for long-lasting, high quality imagery. The cases are not ink-printed and won't rub off, fade, or lose their luster.
Made of a firm, protective silicone. The case goes past the screen edge of the phone, offering more screen protection.