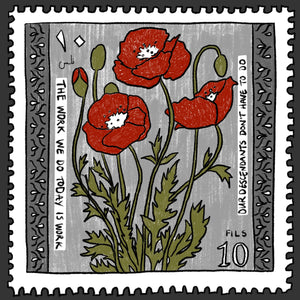 DESCRIPTION
A high-resolution print of an original Watan piece.
This print features a Watan illustration of a Palestinian stamp and the line "The work we do now is work our descendants don't have to do" included within the stamp design.
DETAILS
Dimensions of this piece are about 20 inches x 20 inches.
Perfect for your college dorm, home, or office.