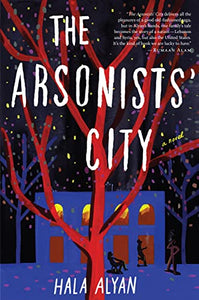 DESCRIPTION
Watan offers a curated selection of used Palestinian books, ranging from works of non-fiction to prose, poetry to novels, and more. This offering is an extension of our Palestinian Women's Library (available for free use at our Orland Park location).
DETAILS
The Nasr family is spread across the globe—Beirut, Brooklyn, Austin, the California desert. A Syrian mother, a Lebanese father, and three American children: all have lived a life of migration. Still, they've always had their ancestral home in Beirut—a constant touchstone—and the complicated, messy family love that binds them. But following his father's recent death, Idris, the family's new patriarch, has decided to sell.

The decision brings the family to Beirut, where everyone unites against Idris in a fight to save the house. They all have secrets—lost loves, bitter jealousies, abandoned passions, deep-set shame—that distance has helped smother. But in a city smoldering with the legacy of war, an ongoing flow of refugees, religious tension, and political protest, those secrets ignite, imperiling the fragile ties that hold this family together.
BOOK CONDITION: NEW