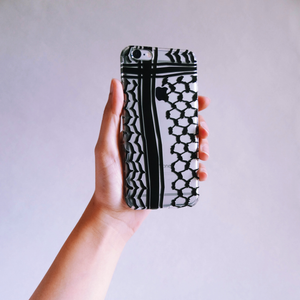 DESCRIPTION
Watan is proud to present our first batch of clear Palestinian iPhone cases!
The art on the case is a Watan illustration of our black and white kuffiyeh (or hatta, shmegh, keffiyeh) pattern.
DETAILS
Made out of a very durable and clear rubber material. They offer great protection and are made to ensure a long-lasting quality.